NO MERCY! MOTECH KICKBALL TEAM PUTS ITS BEST FOOT FORWARD
Although the season didn't quite shake out the way team captain Trevor Smith originally drew it up, the MoTech kickball team found plenty of reasons to celebrate. For one thing, MoTech head honcho Dick Estes appears to have completely healed from his dislocated shoulder, and second baseman Kim Stegmann should have the splint off her broken finger in two to four weeks.
The seven-week Tuesday night league saw the coed MoTech team, named "We Don't Carrot All," competing hard to scratch out runs and avoid hospitalizations. Though the team went winless in its inaugural season, players started each game with a fiery pep talk and war cries of "No Mercy!," only to be mercy-ruled on a few occasions. While wins were elusive, the members still had great fun on the field. And despite the broken bones, scrapes, bruises, pulled muscles and humiliating defeats, Captain Trevor is already planning his offseason strategy for next year, which includes getting his team ready to try a different sport.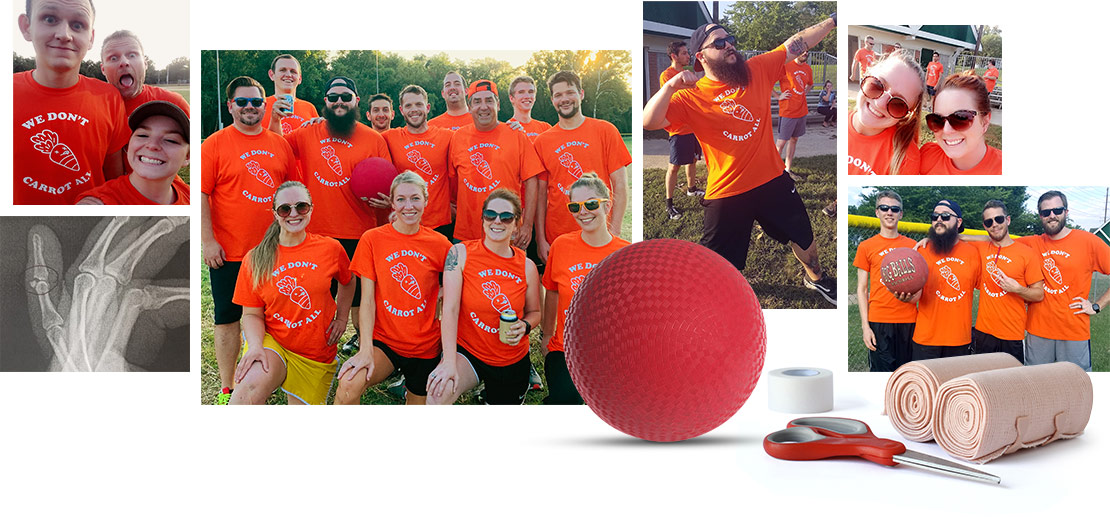 BACK TO NEWS