MOTECH GETS FABULOUSLY FESTIVE FOR THE HOLIDAYS
In true MoTech fashion, the company's employees and their guests kicked off the holidays at Westborough Country Club with the perfect combination of food, fun and celebration. The surprise theme of this year's event was animal masks.
After a few opening remarks by company president Dick Estes, the Asian fusion buffet opened and the gorging began. As is tradition following the feast, a spirited game of Heads Up pitted the Account group, Development group and Creative group against each other, vying for a prized booze basket. Account and Creative battled to a nail-biting tie, broken only after the question board had been exhausted by a rock-paper-scissors decider, which saw Account claiming victory.
The evening then continued with dancing, wacky photo booth poses, and multiple trips to the bar and dessert table before concluding with Uber rides home.
Here's to a great 2020!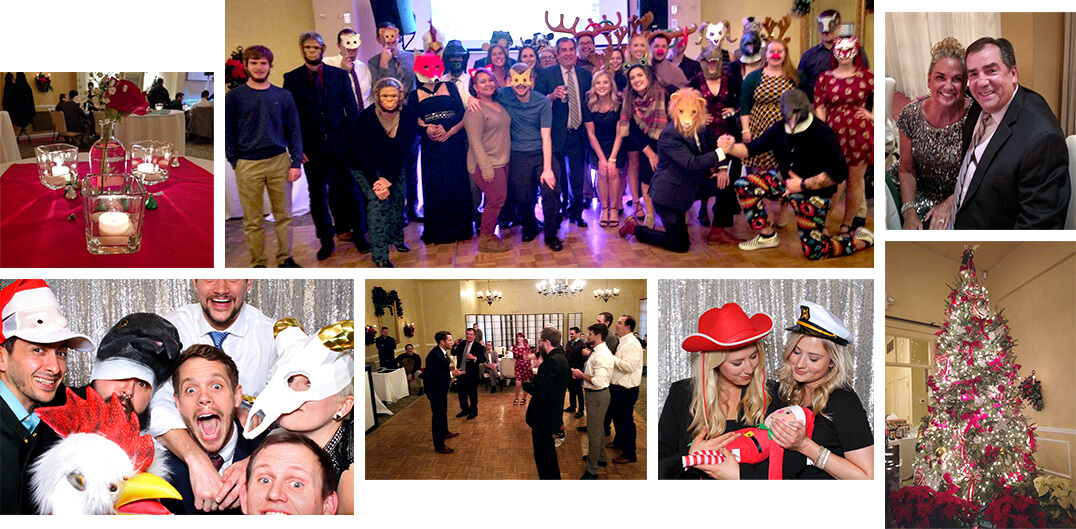 BACK TO NEWS