MOTECH DOUBLES DOWN AT DEVLEARN
When DevLearn kicked off its 15th anniversary tradeshow in October, it featured one noteworthy difference from past years: The Motivation Technologies booth. The Las Vegas Mirage Hotel hosted the popular L&D conference, where vendors met with prospective clients to explore the future of learning and technology.
MoTech's Dick Estes, Beat Bartlome, Steve Hoerner and Zach Lips represented the company on the tradeshow floor and during side stage presentations, highlighting Edge Arena and other custom initiatives. The crew had many great conversations with people from around the world, equating to promising leads.
Dick demoed Edge Arena to attendees during DemoFest, an after-event showcase of technology-based learning and performance support projects. Those who were introduced to the MoTech gaming technology remarked it was one of the coolest things they had seen at the conference.
While Dick and Beat posted personal net losses from the Las Vegas blackjack tables, the company's showing at the 2019 DevLearn conference was pure aces.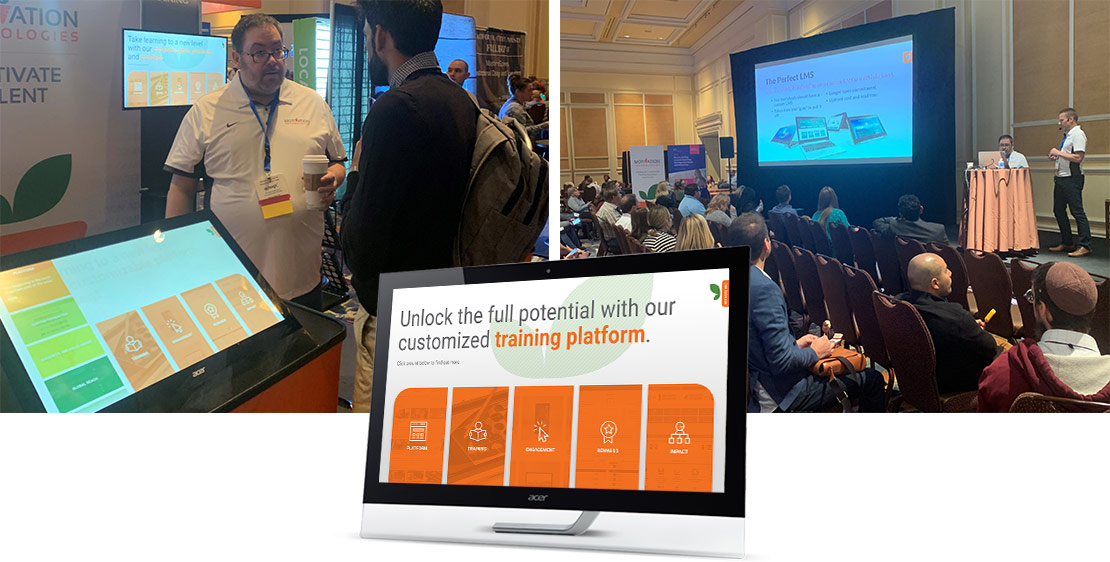 BACK TO NEWS