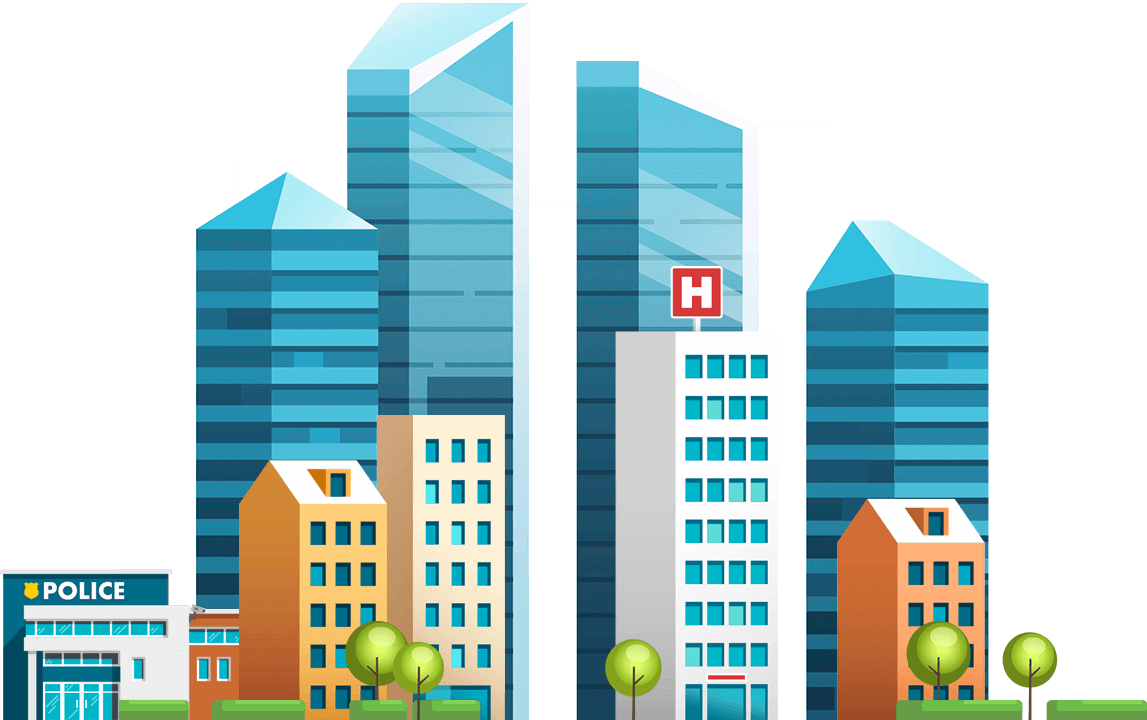 CASE STUDY /
DATASPHERE CITY
TRAINING STRATEGY
With the advent of new edge computing and Internet of Things (IoT) technology, smart cities are beginning to burgeon across the globe. Because a training of this broad scope required a multifaceted approach, Motivation Technologies developed "Compound Training," a format that utilizes a hub-and-spokes framework to cover the various information branches.
BITE-SIZED BITS
With four training spokes encompassing the different aspects of Smart City technology and their impact, users were able to complete this training at their leisure. They could complete it one spoke at a time if they wished. Completing a spoke returned them to the hub, where they were free to choose which spoke to explore next. Parsing the lengthier training module into these more easily digestible bits led to a more comprehensive understanding, accounting for the retail associate's valuable time and training workload.
TRAINING FLYTHROUGH
Progressing through the training—and allowing the trainees to choose his or her own path—was a rewarding experience for the user. Completing each spoke unlocked a graphic element of their Smart City hub, revealing more graphic information, ostensibly letting the users build their own Smart Cities.
COURSE STATISTICS
Unique Trained Users:
1,204
"This was a GREAT training!"
THE RESULTS
This ambitious module has become a hallmark of MoTech's content formats, seamlessly blending insightful content, appealing graphics, user interaction and a rewards system to both educate and incentivize trainees. Clients have been impressed by this unique information conveyance mechanism. Seagate, for whom this specific compound training was created, installed the training on their Seagate Champions platform immediately and reported outstanding results.